Wilmington
Wilmington, Delaware
2000 Pennsylvania Avenue, Wilmington, DE 19806, USA
Monday to Friday 8:00 am–5:00 pm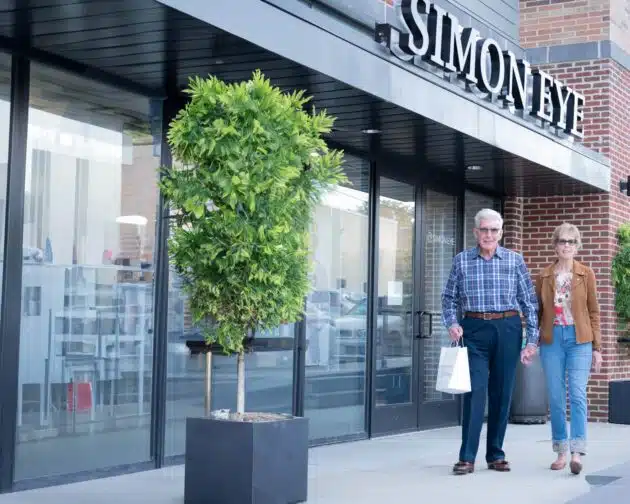 About this location
Overview
Pennsylvania Avenue office located in The Galleria servicing downtown Wilmington in one of the trendiest neighborhoods in the city.

Parking is located behind the building across the street from the Lexus dealership. Turn onto Grant Ave off Pennsylvania Ave. Follow the road and make your first left which will take you into a parking garage.  There are signs to follow to walk through the garage to the main street in front of our office.
Featured Brands
The Wilmington Staff
Meet Our Doctors
Hear From Our Patients
I have been a patient of Simon Eye since 1985. They have always treated me with fairness and respect. Anytime I needed my glasses adjusted they would take care of them immediately. I highly recommend this group.
Hear From Our Patients
All the staff were awesome! Everyone was kind! I am going to have my wife go there next. Good selection of glasses just wishes the men's side were a little bigger but maybe that's a good thing considering I would've been there all day trying to decide between all your nice frames. Keep up the great work! Y'all are fantastic.
Hear From Our Patients
Excellent service. Staff checked all our insurance co pays and told us up front what the charges would be. Competitive prices for glasses and nice selection of frames. Appointment was quick but thorough. Would definitely recommend them.
Hear From Our Patients
Excellent customer service, aim to please and I will send friends and family. Great selection of glasses, for all age groups, great style, and sophistication.
Hear From Our Patients
I was kindly greeted when I entered the office and every staff member I encountered was polite and friendly. I definitely recommend this office.
Hear From Our Patients
My first, and certainly not my last visit, was by far a very pleasant experience. From the clean environment to the professionalism and courtesy of the staff, I can say that I look forward to making this location my permanent go-to for eye care!